Location:
Home /
Projects /
Iao Hon Estate
Iao Hon Estate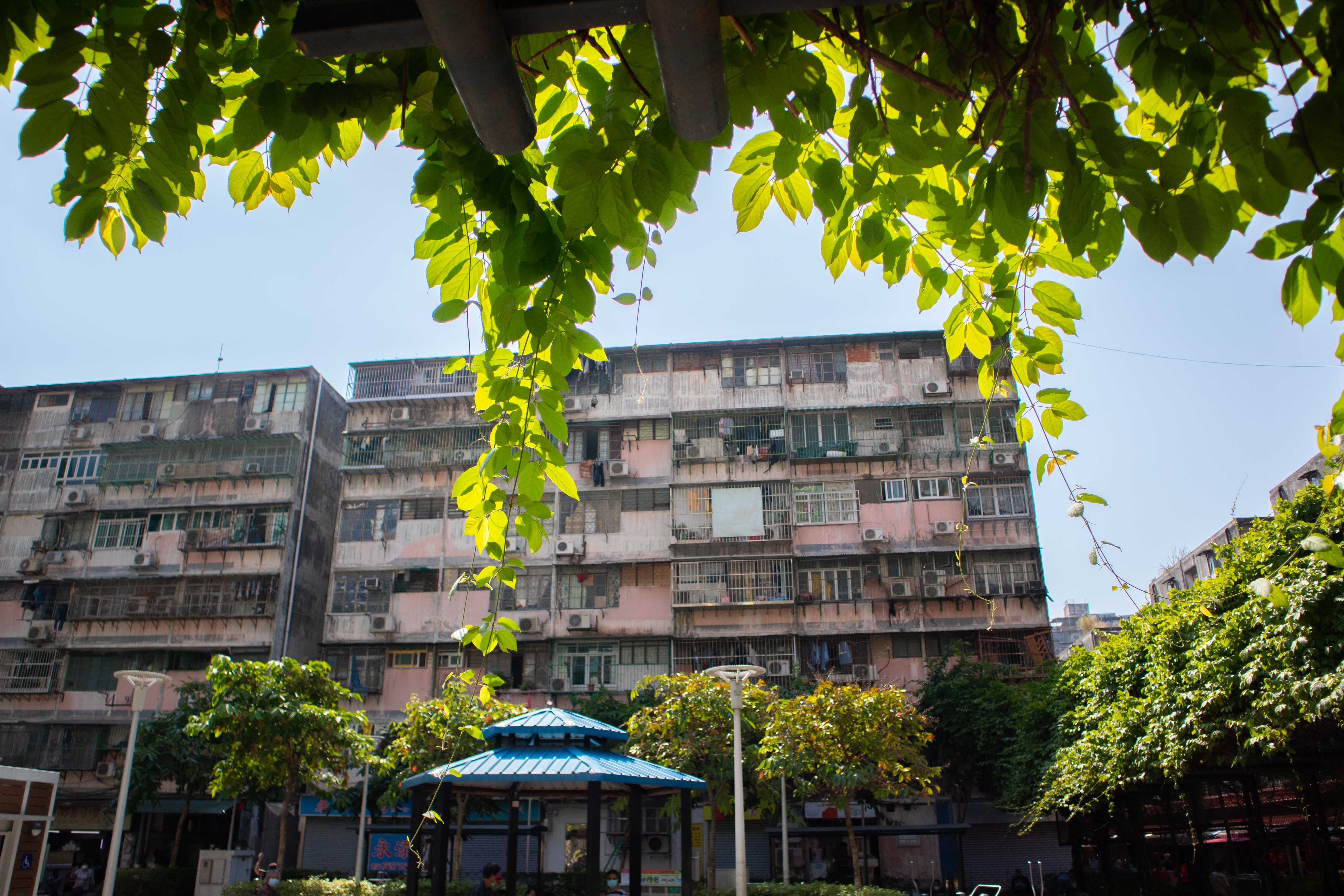 "Iao Hon Estate" is MUR's first urban renewal project of an old neighbourhood. Iao Hon Estate Research Study was completed last year, including collecting property owners' and residents' views and suggestions on redeveloping the old neighbourhood, which helps establish a data foundation for the project.
Location: Rua Oito do Bairro Iao Hon to the north, Avenida da Longevidade to the east, Seng Yee House and Man Sau House to the south, and Estrada dos Cavaleiros to the west;

Iao Hon Estate: Hong Tai House, Kat Cheong House, Son Lei House, Heng Long House, Mau Tan House, Man Sau House and Seng Yee House. These seven blocks of buildings have in total 2,556 residential and commercial units.
MUR is promoting the redevelopment under the existing legal framework, continuously going to the neighbourhood to gather property owners' contact information and meet them to discuss the project. Based on the progress of collecting property ownership, priority to redevelopment would be given to the block of housing whose property ownerships are more complete, and the redevelopment would be pushed forward on the basis of the law and in accordance with the urban planning policies. As the key to redevelopment is to have a consensus, property owners need to get in contact with MUR to discuss redevelopment.
Temporary housing unit show flats were opened for public viewing in July 2021 to let residents have a better understanding of supporting measures available when their homes are being redeveloped. The majority of property owners agree with the design of temporary housing units and are more confident about the redevelopment after seeing the show flats.
MUR has gathered over 80 percent of Son Lei House property owners' contact information. The housing construction project on the vacant plot of land to the north of Son Lei House is expected to be launched in 2022. The redevelopment of Iao Hon Estate will be designed based on neighbourhood planning, renewing the area without adding more residential units.
MUR has collected most of Iao Hon Estate's property owners contact information, and is continuously looking for the rest of them so that any issues regarding ownership could be resolved as early as possible in preparation for redevelopment.
Iao Hon Estate Research Study | Read More
Research team: Root Planning Cooperative
Urban Planner Lam Iek Chit

Architect Lui Chak Keong

Retired Macau Polytechnic Institute (IPM) Associate Professor in Social Work Programme So Man Yum
Publishing date: May, 2021
The Iao Hon research study has already been launched, mysteries unveiled
A Walk through Iao Hon Estate