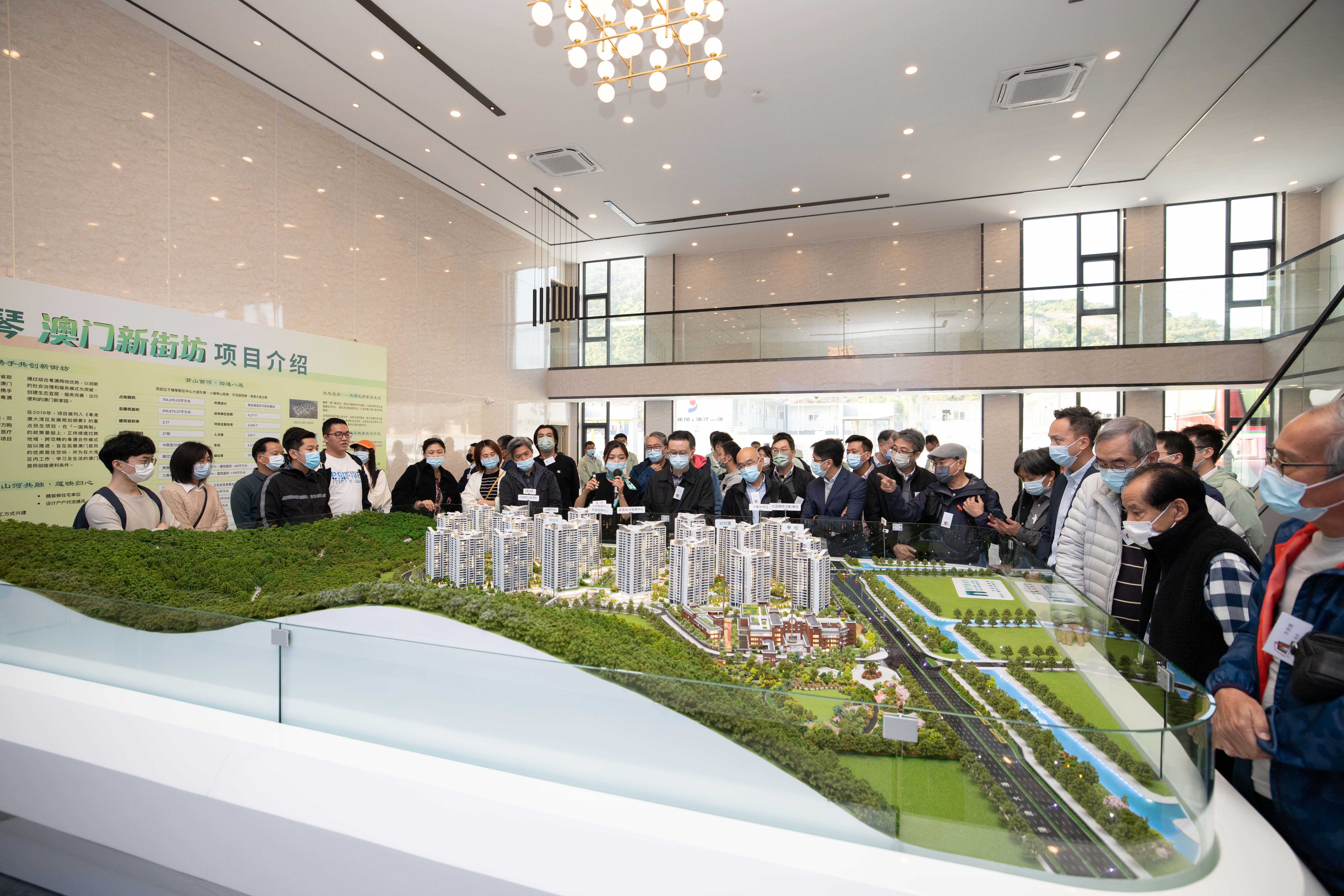 Attendees visit Macau New Neighbourhood site in Hengqin.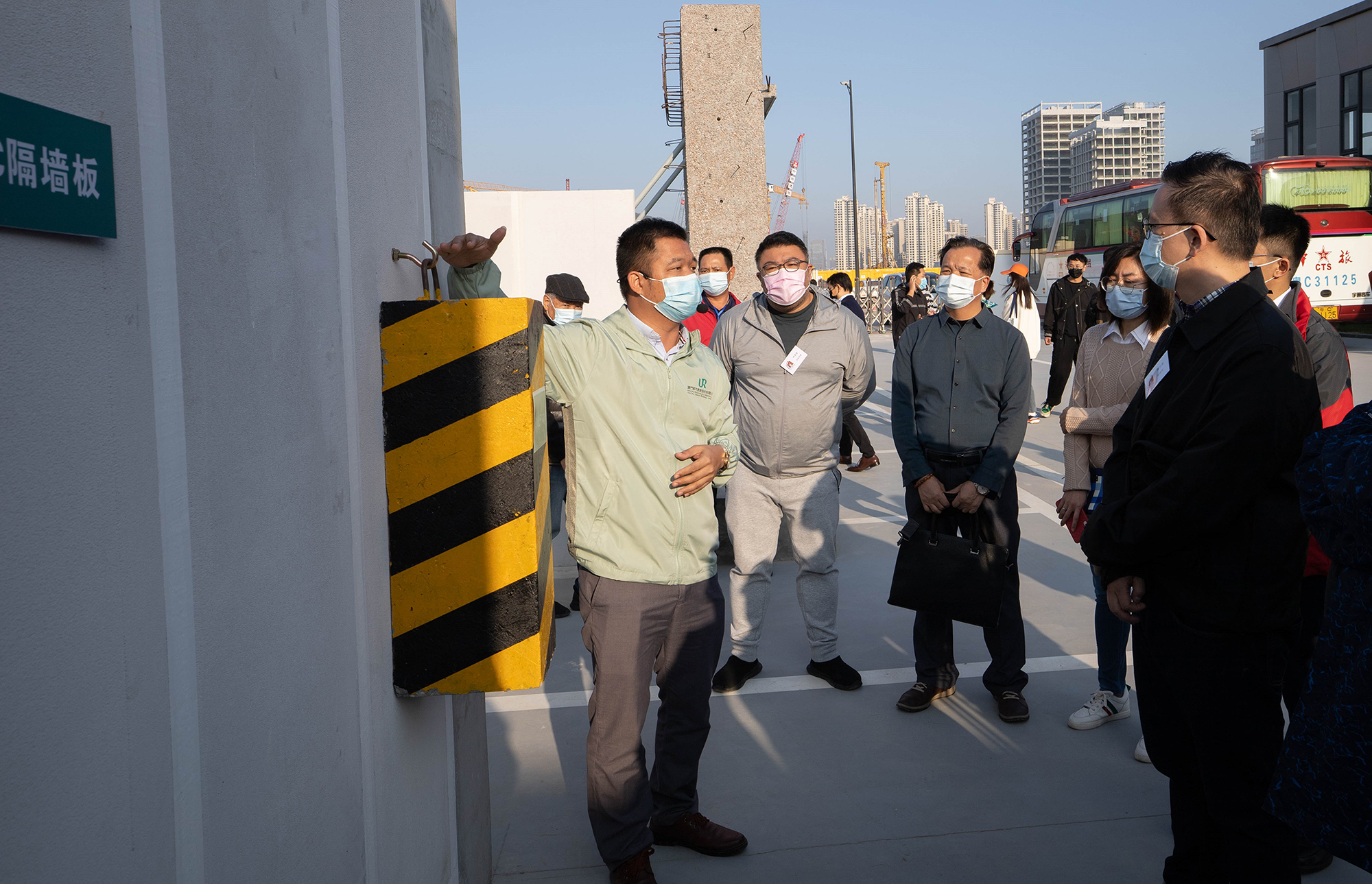 An MUR representative gives an overview of pre-fabrication.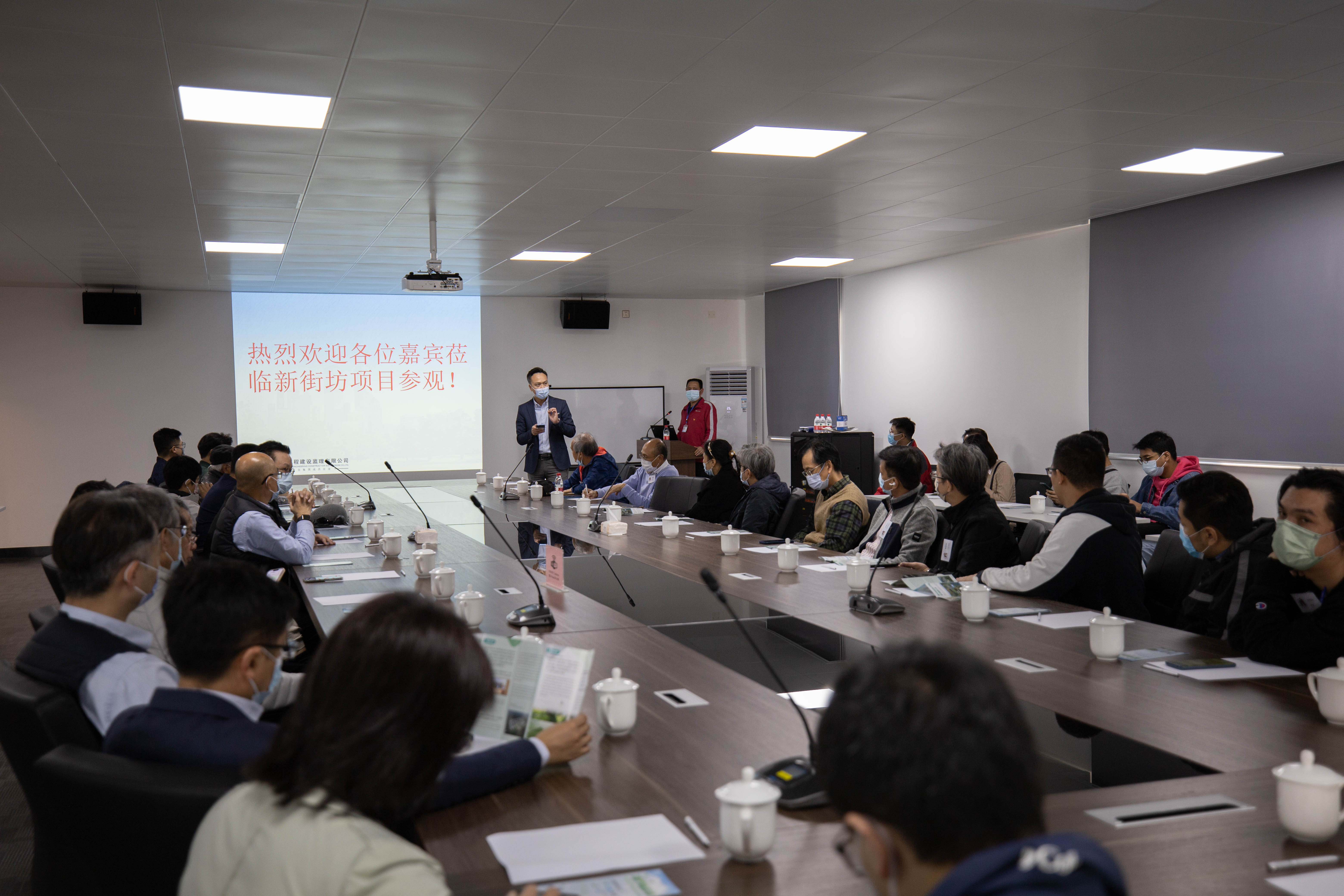 Attendees exchange views on soil improvement techniques.
Macau Urban Renewal Limited (MUR) has recently organised visits to the Macau New Neighbourhood (MNN) site in Hengqin for Macau construction engineering professionals, students and associations to exchange knowledge and share experiences on pre-fabricated construction and soil improvement works.
The construction of MNN went into full swing early this year, with the aim of building a new space favourable for Macau residents to live and work. Site visit attendees include representatives from the Macau Construction Association (AECM), the Macau Construction Machinery Engineering Association (APMCCM), the Macau Association of Building Contractors and Developers (MABCD), Architects Association of Macau (AAM), Association of Macau Engineering Consultant Companies (AECE), the Macau Institute of Engineers (AEM), the University of Macau (UM), the Macau University of Science and Technology (MUST), the General Union of Neighbourhood Associations of Macau (UGAMM) and the Macau Federation of Trade Unions (FAOM).
During the visit, representatives learnt about the MNN's design plan, pre-fabricated construction and soil improvement techniques with case analysis from professional engineers of the MNN project. The visit also serves to prepare the industry with the relevant skills and knowledge as pre-fabrication could be the trend of construction industry in Macau.
The MNN project features residential towers of 19 to 26 floors, and upon completion, will provide over 4,000 flats and 205 units for talented professionals. Pre-fabrication practice is adopted for such construction to ensure quality and efficiency through using less wooden moulds, saving energy and reducing construction waste. Pre-fabrication also allows for a better control of the project's quality and shorten construction period, effectively expedite the construction of MNN.
Three components of the residential units are pre-fabricated, which are the façade panels, staircases and autoclaved lightweight concrete (ALC) panels. Pre-fabricated façade panels are manufactured in factories with aluminium window frames that are securely fitted into the concrete walls, creating a rigid waterproofing system that is highly efficient, and the exterior walls fitted with window sills are installed with a drainage system to prevent splashing and dripping.
As the soil profile of Hengqin generally exists a relatively thick layer of marine deposits, soil improvement works have been carried out on the site for school buildings prior to piling works, in order to reduce potential differential settlement and maintain the stability of foundation and excavation works for construction safety.
The construction of MNN project is well under way, with pile foundation works to be finished this year. The construction of the basement, main buildings, residential units fitting-out, roads, and greening facilities will be carried out in 2022. The whole project is expected to be completed in August 2023.